Brisbane Event Photography
Featuring Min-Woo Bang's 'Immensity of Sky' Exhibition
A couple of weeks ago, I had the pleasure of meeting Min-Woo Bang, an amazing landscape artist who featured his artworks at Mitchell Fine Art Gallery in Fortitude Valley Brisbane. The Exhibition 'The Immensity of Sky' consists of many wonderful Australian landscape skies which majority consist of beatuiful cloudscapes sceneries.
Being Mitchell Fine Art Gallery's Brisbane Event Photographer for the evening is always a fun and enjoyable experience. Guests are lovely to interact with, which in turn add to the overall positive and vibrant atmosphere. Mitchell Fine Art Gallery is a wonderful open spaced Gallery with pristine walls which any artist would gladly hang their masterpieces on.
Min-Woo Bang's 'The Immensity of Sky' Exhibition opening was held on Friday 19th October 18 with an exceptional turn out. His landscape art pieces will be viewable until the 10th of November, so you better get in quick to view these beautiful artworks, they are definitely one to be seen in person.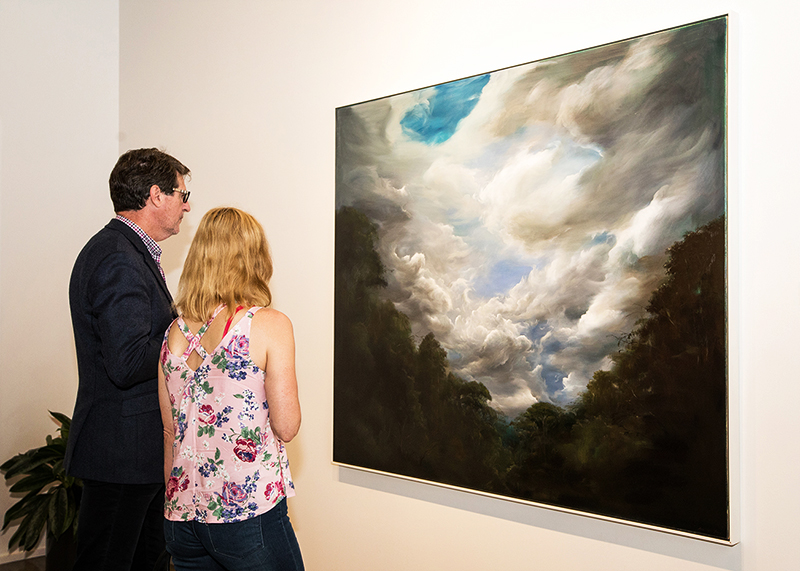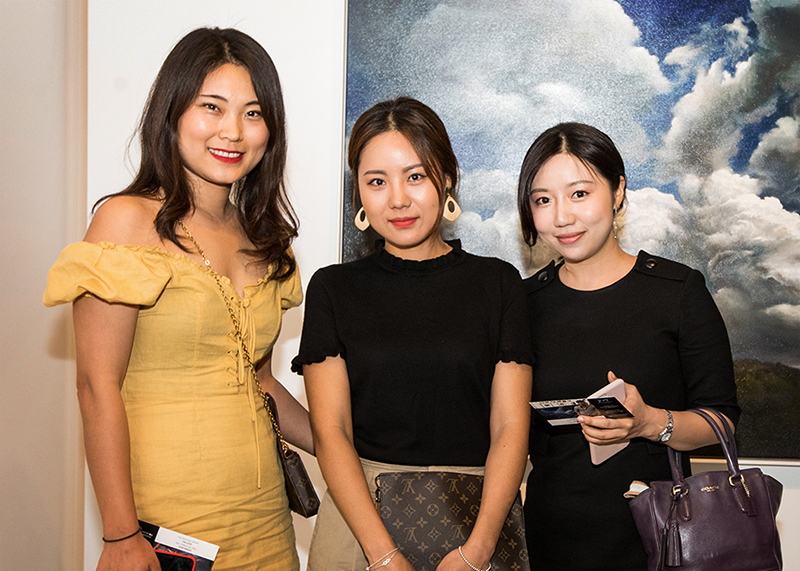 ---
With Art Exhibition Opening Event Photography, the minimum requirement to photograph social shots is 1 hour. This allows me to capture guests arriving, interacting with one another, viewing the artwork, full art gallery spacing with maximum guests in the venue and social portrait images. Social Portrait photographs are often submitted to magazines (online and/or print) for media promotions for the art gallery.
If you are interested in discussing any event please contact 0400 790 509 or email us at admin@delacruzphotography.com.au