Brisbane Exhibition Photography
featuring: 'Coastline' by Stewart MacFarlane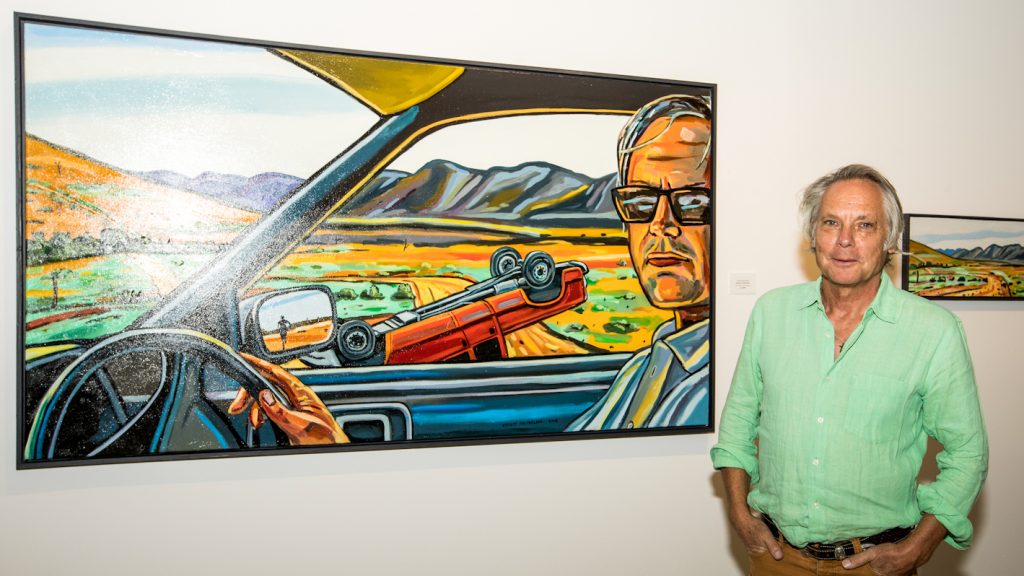 Stewart MacFarlane 'Outback (Self Portrait)'
Venue: Mitchell Fine Art Gallery
Location: 86 Arthur St, Fortitude Valley, Brisbane, QLD, 4006
Artist: Stewart MacFarlane
I had the pleasure of photographing the exhibition opening of Stewart MacFarlane 'Coastline' at the pristine Mitchell Fine Art Gallery back in May 2018.
Mitchell Fine Art Gallery is situated at 86 Arthur St, Fortitude Valley in Brisbane, Queensland. The Gallery space is approximately 250 square metres which was re-branded 'Mitchell Fine Art' in 2015 by the Mitchell family. The open space, high ceiling and glorious white walls accentuate all styles of artwork.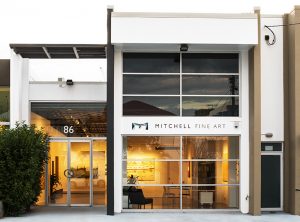 The Exhibition Opening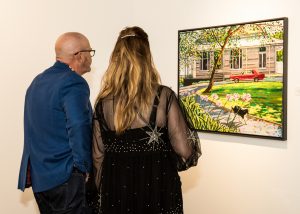 The opening of Stuart MacFarlane 'Coastline' is the first Exhibition Event Photography I have photographed in the Fortitude Valley area. Stuart's artwork are vibrant with the exaggerated angles that often hold a narrative that the viewer can interpret their own story.
On the night, 'Coastline' had a magnificent turn out of guests. The viewers sipped their glass of champagne, mingled and discussed the artwork while I casually captured the atmosphere of creatives and admirers in such a brilliant gallery space.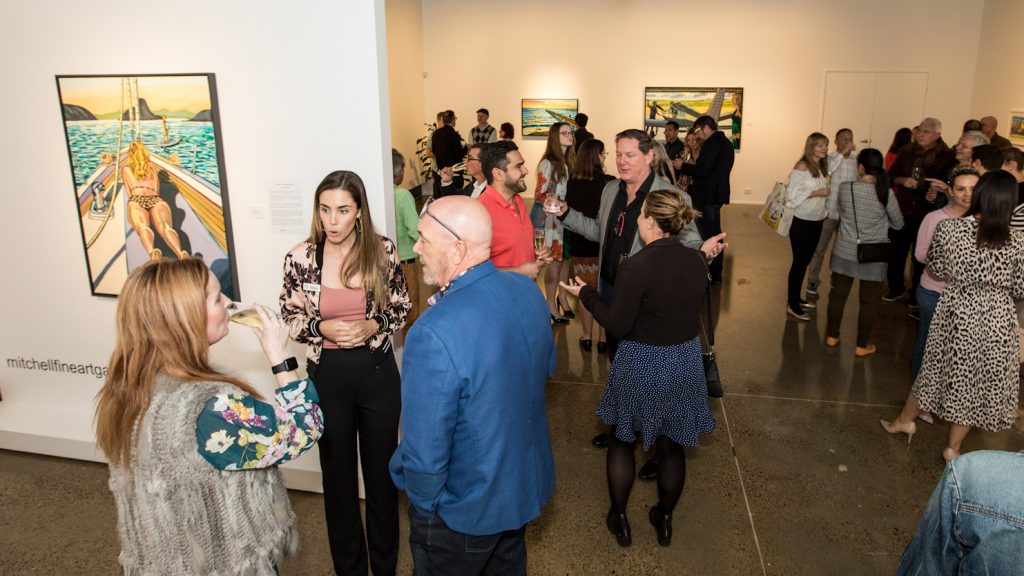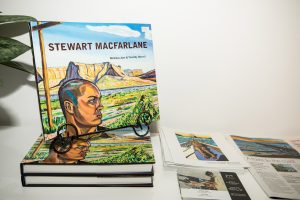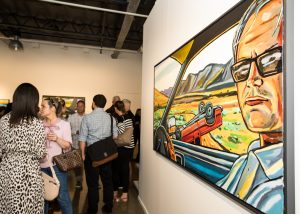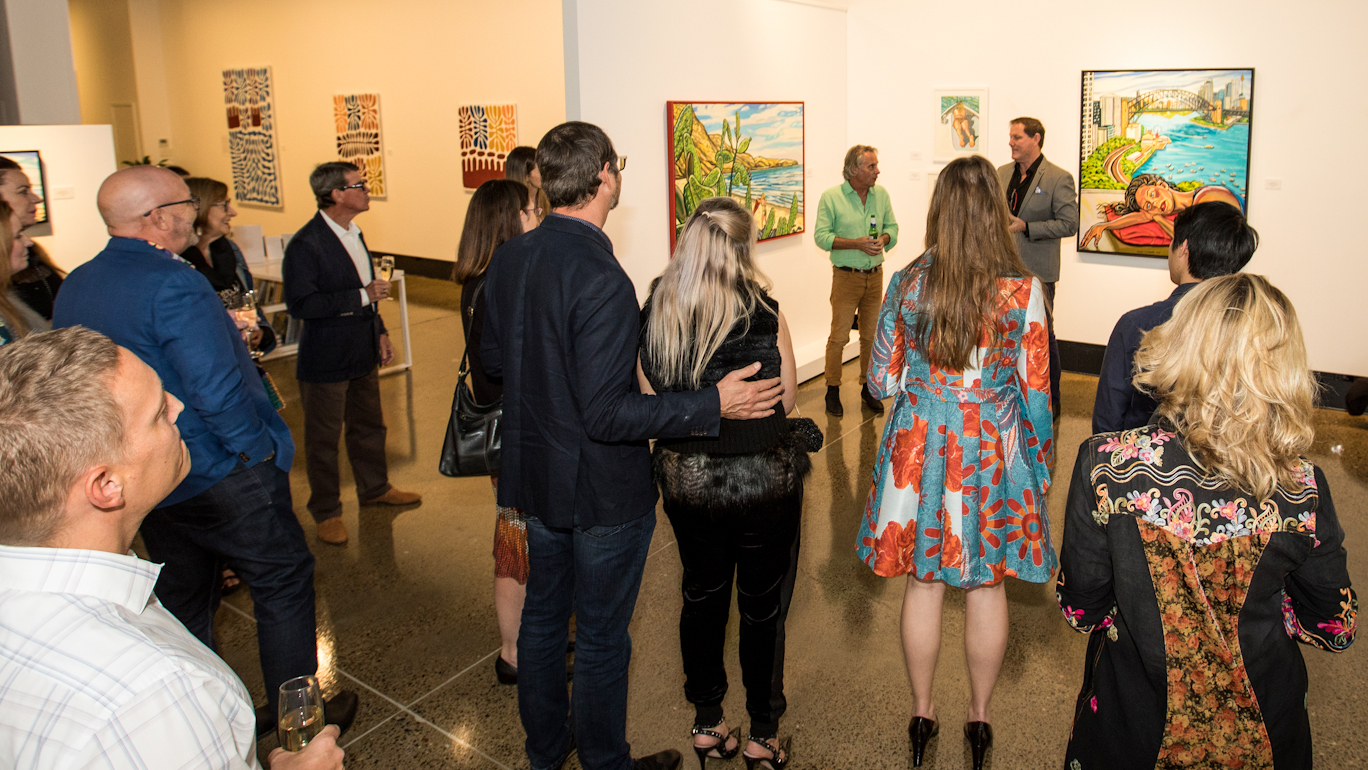 My Photography Job
Exhibition openings I photograph usually require approximately 1 hour of photoshoot time to capture the pivotal moment of the whole atmosphere and the social interactions between art admirers and the artwork. Brisbane Art/Photography Exhibition events are often casual and have a warmly ambience, thus creates an inviting photographic series to entice new enthusiast to the Gallery.
The standard with majority of social events are to caption and photograph attendees for business social promotions, which can include the likes of their business Facebook and Instagram accounts and/or for print in local Magazines/online websites. Additionally, a timelapse of the venue and its guests can be added to the Event Package to help promote the Artist, the Venue and create a 'Must See' venture within the Brisbane region.
For Bookings or Enquiries