Event Photography
on board Superyacht 'Vegas' Part I
There are times in my career that you have a once in a lifetime opportunity and this I believe was one of them. To board the Superyacht 'Vegas' while she was docked in at the Southport Yacht Club, Gold Coast, was the highlight of the year for being an Event Photographer.
Based in Brisbane, I travelled to the Gold Coast to spend 4 magnificent days capturing The Luxury Network events on board Superyacht Vegas. Vegas was docked in at Southport Yacht Club for a couple of weeks before heading up to the Whitsundays.
Now let me tell you a few facts about 'Vegas'……and yes I did a bit of research prior to the event.
Vegas is a 37m privately owned Superyacht that can comfortably sleep up to 10 guests and up to 6 crew that can make your stay an amazing & wonderful experience. Vegas has 5 cabins, dining room, lounge room, outdoor lounge with fancy fireplace (I'd say just for looks, it didn't keep me warm), living room with a bar, another deck, sun/top deck with a bar and I'm sure I'm missing out alot of other wonderful rooms.
This luxurious Superyacht was built in the United Kingdom in 2009 by Sunseeker. She now resides in Melbourne, Australia for majority of the year but often travels up to the Whitsundays for the winter months.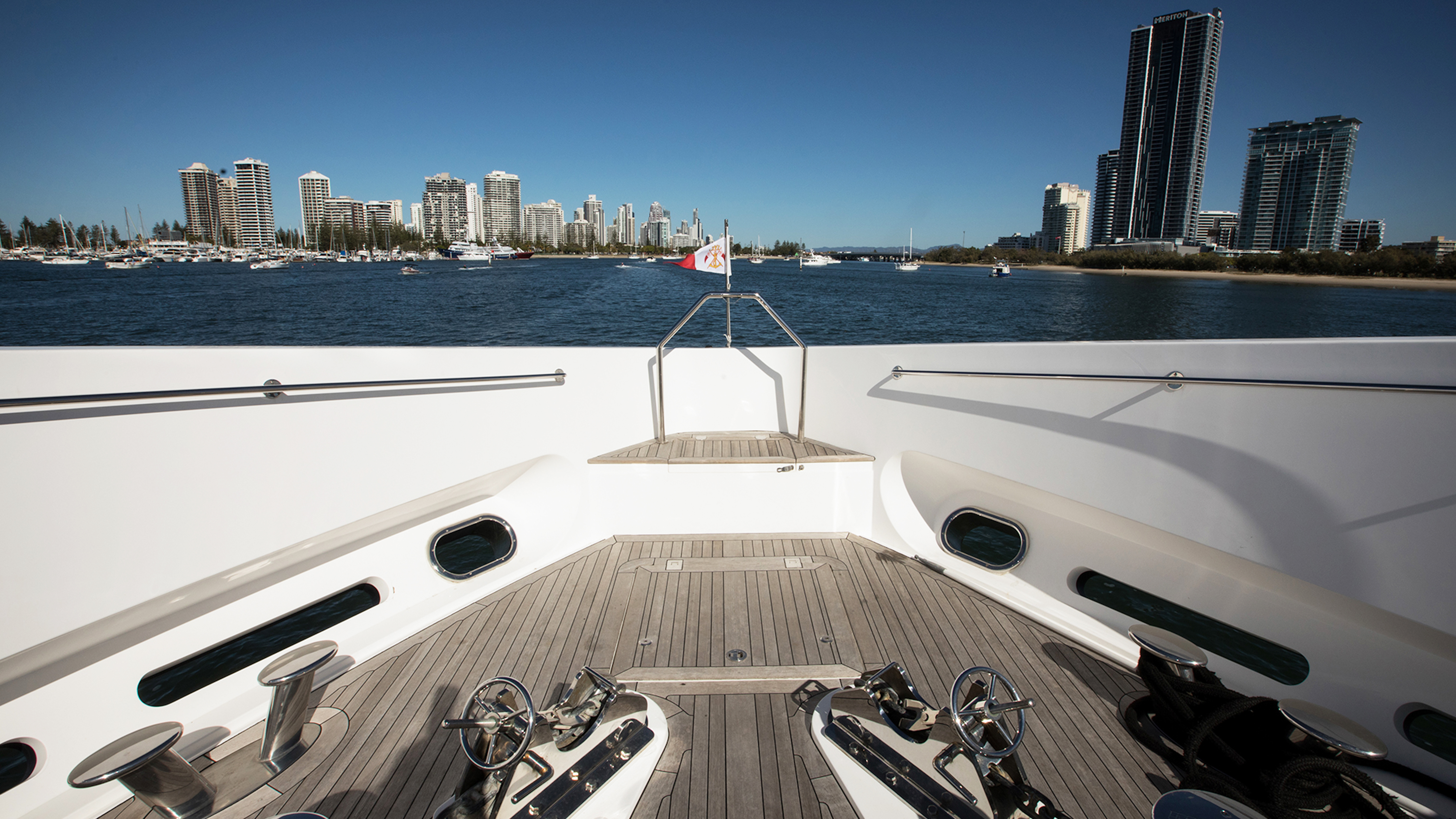 During my visit on the most beautiful vessel I have ever seen, I spent 3 nights and 1 day photographing for The Luxury Network. The cruise along the Gold Coast waterways was smooth and tranquil, despite needing to photograph guests outside in the winter breeze. The views of the city lights at night were nothing but amazing and it always brings me back to thinking how privileged it is to live in Australia.